A ventilated façade is a construction method whereby a physical separation is created between the outside of the façade and the interior wall of the building. This separation creates an open cavity allowing the exchange of the air contained between the wall and the outer cladding. The cavity provides a range of thermal, acoustic, aesthetic and functional advantages that add great value to the product. In today's blog post, we are going to break up what a ventilated facades is.
THERMAL ADVANTAGES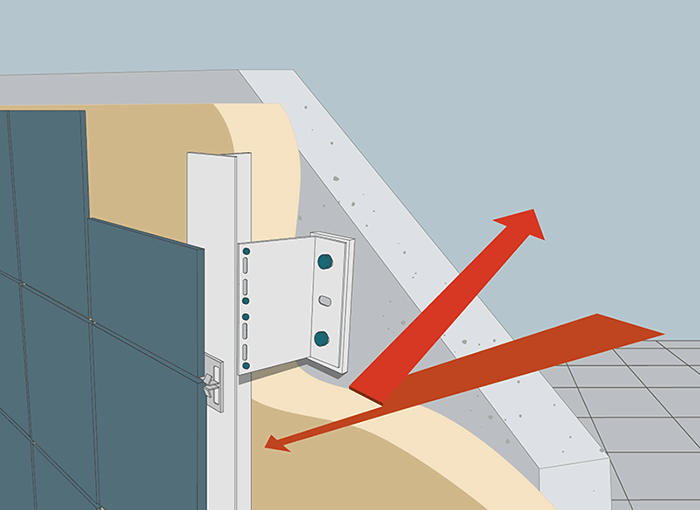 Internal heat flow: Laying insulation on the exterior part of the wall and the floor structure prevents thermal bridges across the entire façade. Heat loss towards the outside in winter is blocked, as is the heat coming from the outside in summer, resulting in energy savings of between 15% and 35%, both in terms of heating and air conditioning.
External heat flow: In addition, laying insulation on the exterior part of the wall and the floor structure provides the building with greater thermal mass. This increases the building's thermal inertia, thus generating significant energy savings and producing a more comfortable ambience . The wall tile acts as a screen, reflecting a great deal of the solar radiation and preventing it from entering the building.
AVAILABLE SYSTEMS AT GSWRAP FACADES
Grespania has four different fastening systems to suit both the aesthetic and functional needs of the client.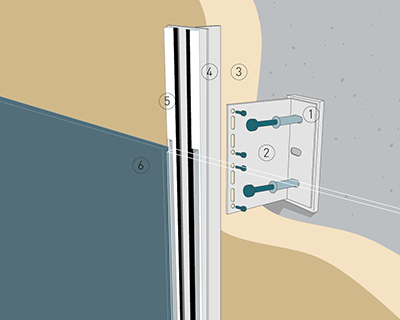 CHEMICAL ADHESIVE SYSTEM QUMICO
1-Anchorage
2- Bracket
3- Insulation
4- "T" profile
5- Adhesive
6- Porcelain tile
Inquire today with us at gswrap.com to get your quote for your ventilated facades products.